aurorawatcherak
Today, I am interviewing the very prolific author Samuel Z. Jones.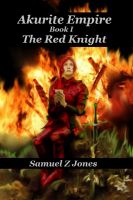 Sam, tell us a little bit about yourself. 
I'm English, originally from London, now living on the
Isle of Wight
. Writing is my living, I've been a working writer for seven or eight years now. Previously, I worked in law, and still occasionally practise as a freelance Paralegal.
I'm unmarried, but I have young son who lives with his mother on the mainland. No pets currently, but my whole family are animal lovers; my mother keeps horses.

How long have you been writing?

I've been writing seriously about ten years, in which time I've written fifteen novels. Number sixteen is currently in the works, having been delayed by my studying a degree in Creative Writing as a mature student.
Wow, that's highly productive! You have written several series, mostly fantasy, sword and sorcery type tales. Although they…
View original post 989 more words